Perfectly maintained, updated year-round home on Chute Pond, a 433-acre lake. Three bedrooms and full bath open to welcoming great room, kitchen and dining. A wood stove, vaulted ceilings and warm wood flooring and trim complete the cottage feel. Step outside to a huge screen porch with panoramic views of wooded hillside and water. A wood-paneled rec-room and TV room is downstairs that walks out to a covered patio. Another full bath and two finished offices with windows add extra space. Beautifully landscaped hillside with stairway, landings and fire-pit leads to the shore and deep-water dock.
Chute Pond Boating & Fishing
Chute Pond is a lake that was created when the Works Progress Administration (WPA) dammed up the Oconto River in 1937. For its beauty, boating and fishing, this reservoir -or "flowage" as one may say in Wisconsin- is one of the best-known and well-loved lakes in this part of Oconto County.
From the Wisconsin DNR lakes website: Chute Pond is a 433-acre lake located in Oconto County. It has a maximum depth of 19 feet. Visitors have access to the lake from public boat landings. Fish include Panfish, Largemouth Bass and Northern Pike. The lake's water is moderately clear.
The lake is slow no-wake from 6pm to 10am for leisurely boating and fishing. After ten in the morning and all afternoon Chute Pond owners are often found water-skiing and jet-skiing on the big water while fishing and paddlers are seen in the many bays and coves.
This lakes water is clear and clean, and most people swim off their boats or at the sandy beach at Chute Pond County Park.
Lake-Link -the go-to website for Wisconsin lakes fishing- gives Chute Pond has a rating of 4.5 out of 5 stars for both summer fishing and winter ice-fishing. The Oconto County website illustrates the catch of a lifetime on Chute Pond with this image.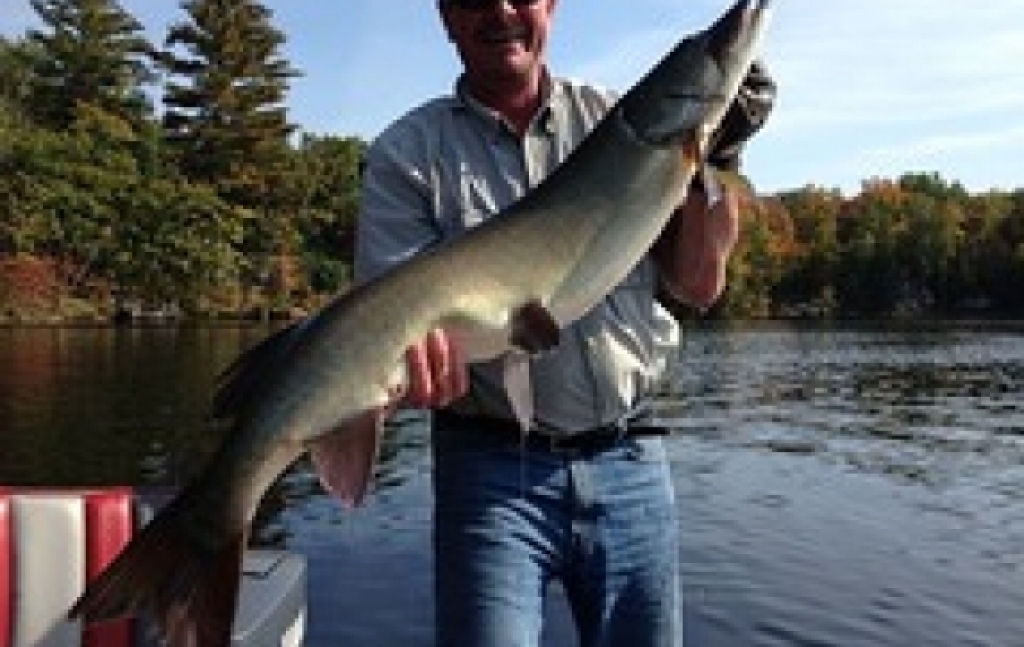 Chute Pond Area
Chute Pond is located at the southern gateway to the Nicolet National Forest which covers nearly 661,400 acres in Florence, Forest, Langlade, Oconto, Oneida and Vilas counties. For anyone who hunts, or otherwise wishes for big acreage for recreation, and also wants to have a lake home, the location of this Chute Pond house places the next owner to have the best of both worlds. 1000's of acres of easily accessible national forest acreage is nearby and open for hunting during Wisconsin's seasons and always open for exploration year-round.

With a population of less than 1000 residents, the nearby town of Mountain and the surrounding area provides small shops, eating places, supper clubs and all the groceries and supplies necessary for a lake house. Even closer to this lake home are a couple of lakeside resorts and grills on Chute Pond for fun boating to enjoy lunch or dinner.
ATV/UTV/Snowmobile
Oconto County has nearly 1000 combined miles of ATV and snowmobile trails to which the next owner of this lake property can access easily and directly. The Oconto County ATV/UTV trail system includes scenic trails and routes with the Nicolet State Recreational Trail running through Gillett, Suring, Mountain, Lakewood and Townsend. Literally out the back door from this Chute Pond property, the Nicolet Trail has over 450 miles of connected trails allowing ATV and UTV riders access to Marinette County, Langlade County, Forest County, Florence County and even up to Upper Michigan trail system.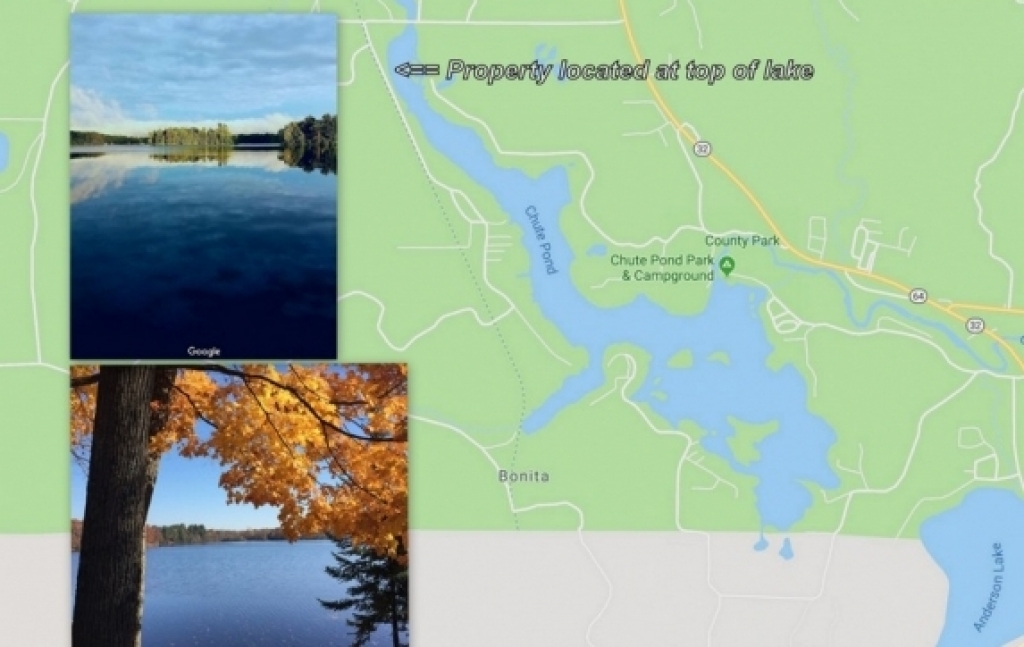 Directions to this lakehouse from Mountain, Wisconsin: south on WI-32; right/west onto Kingston Rd; left/south onto W Shore Dr to property on left. Look for Waterfront Dreams Real Estate signs.
Please call for an appointment on this new Wisconsin lake property listing. Patrick O'Hearn cell: text/call 1-920-227-3860